Deshraag collaborates closely with the public and private sectors to promote inclusive and sustainable livelihoods for individuals, families, and communities across India. The long-term goal is balancing the informal and formal sectors to ensure that all citizens have equal opportunities.We are convinced that significant changes in livelihoods require a long-term systemic engagement that tackles several aspects of the livelihood ecosystem holistically. Transformation, on the other hand, frequently starts with a single step. As a result, we provide our services at various levels.
Various interventions, including policy, programs, community, and community institutions, are required to address the livelihood challenges of marginalized people in tribal regions and bring about positive change in their lives. DESHRAAG supports livelihood improvement in marginalized communities by promoting a Sustainable Integrated Farming System,Nutrition Sensitive Farming Systems, Horticulture Development, Micro Finance, and policy advocacy to achieve people's right to livelihood.
The organization constantly brings new innovative techniques and appropriate scientific technologies, and indigenous knowledge to improve agriculture productivity. Furthermore, DESHRAAG analyses and plans the community's local resources for optimal utilization to conserve natural resources and sustain traditional tribal practices to provide a sustainable livelihood to the community.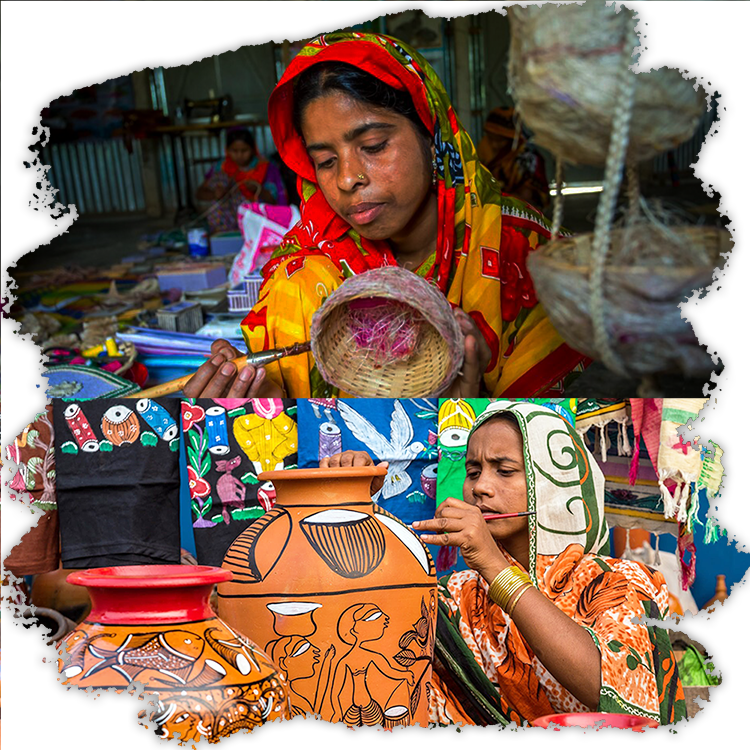 If we talk in another area, then Unemployment is a significant problem in India; although there can be multiple reasons behind Unemployment, the required skillset is a major one. Data shows that we believe training the youth and providing them with the necessary skills will reduce the unemployment rate. The Skills Training program addresses this systemic imbalance by providing unemployed young people with comprehensive skills equipping them with the knowledge and skills needed to secure employment and succeed on the job. Thus, skill training meets the country's growing demands, diversifying local industries and empowering India's youth population to become powerful economic engines.

Skill Training begins with a labor market scan in each region, working closely with employers to develop the market-aligned training curricula that form the heart of the program's skills training. Next, our program provides the relevant domain and soft skills training to individuals, such as IT literacy and short-term training courses. The training combines foundational workforce readiness skills with industry-specific skills, ranging from retail and healthcare to hospitality, creating multi-sector job opportunities for marginalized young people. Upon completing the training, qualified candidates are placed into entry-level jobs, creating a path to financial independence.

The skill training courses depend on the market demands and the geographical location of the individual. This program is specifically designed for the youth to gain the required skills and find employment in India and abroad. The candidates are also encouraged to become self-employed and generate jobs for others too. We also act as facilitators to benefit from government schemes such as mudra loans and start as entrepreneurs by educating them about the available schemes.